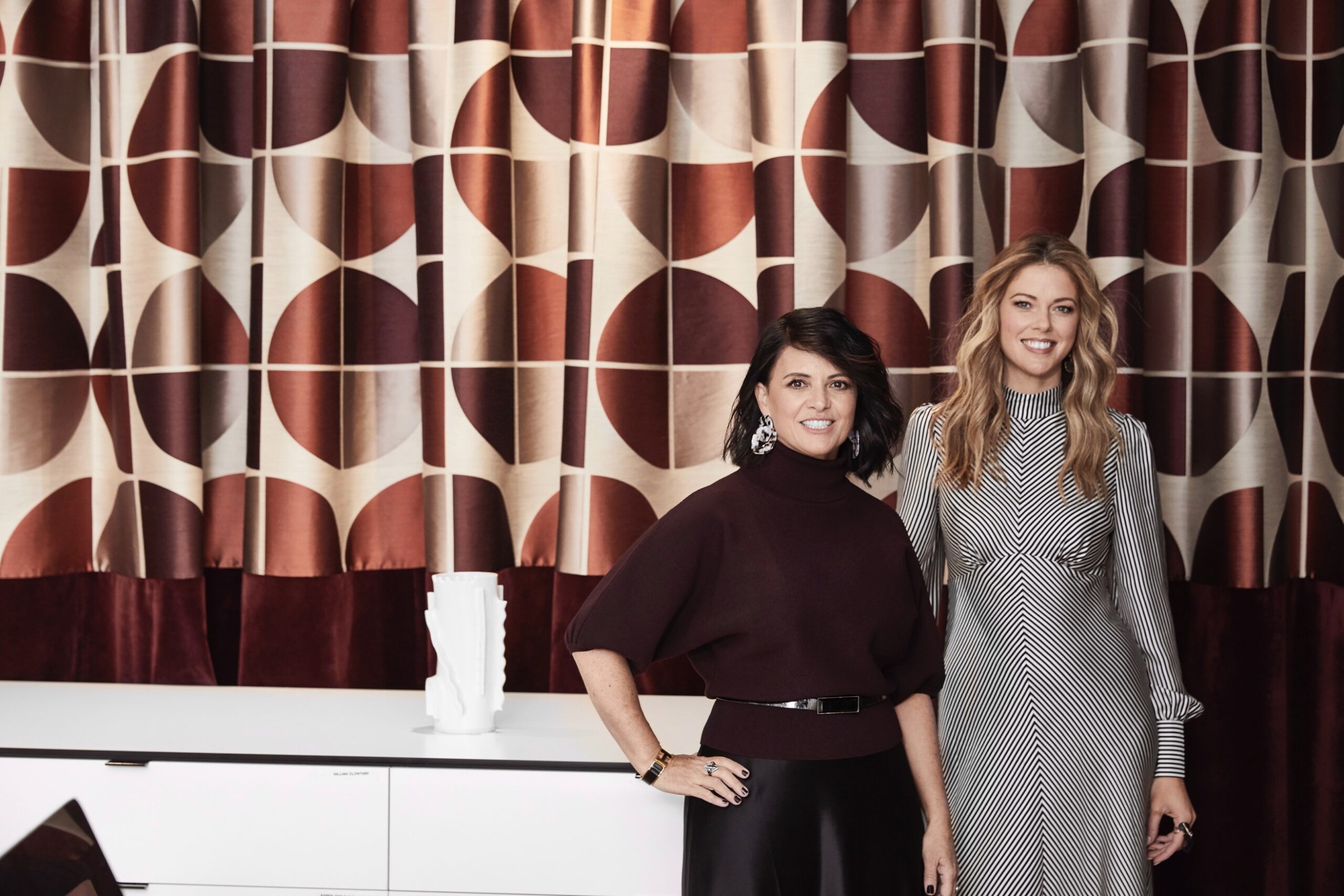 We met in 2006 at Living Edge styling beautiful homes for sale, however we wanted more, and our skillset also allowed for us to embark on a journey to see what the possibility of working together would look like.
We eagerly worked in our day time jobs and spent most evenings working on our private clients. It was challenging for both of us. Sonia had three smaller children and was navigating how to make the juggle work with owning a small business and on the opposite end I was young and pouring my time and effort into the growth of business without support. Despite these challenges we quickly realised that we worked incredibly well together and decided to take the leap! Just as the GFC hit!
Thankfully we separated ourselves from the doom and gloom in the financial markets and focused on smaller decorating jobs to allow us to gain presence in the Sydney market. Working off a garage floor, then our apartment and finally our first 30sqm studio in Crows Nest (the three flights of stairs & no parking & lean cousine meals were memories we will always cherish).
We have built our brand slowly – every job's profit we placed back into the business, and we had immense joy working with smaller clients. Our brand very much changed when we made the move to our Cammeray studio.
There was a gap in the market at the time for a design team that could offer a complete end to end service. Clients eagerly wanted to know their bathroom and kitchen details, but just as eager to know how their window treatments would be installed.
Woods & Warner flourished, we took on our first employees and began working in conjunction with architectural firms. In 2020 I welcomed my beautiful boy into the world and then two and a half years later a little girl. With the demands of our family lives and then Covid hitting we noticed the structure of work life balance needed to be addressed. Sonia's children had successfully grown into young adults but I was now navigating life with children. As a business you need to be able to develop and grow when your own personal lives change, this is certainly a skillset in itself – one we are getting better at as the business matures aswell.
We spent 11 years in Cammeray in our 80sqm studio and loved it very much but we were bursting at the seams. Our client list had grown and within that time we were scheduling for full home tenders and squeezing five bodies in the space and were literally jumping over each other. I think with every move we have made timing has always been on our side. We came across two newly renovated studios in Naremburn – only five minutes from our old studio and felt it was fate.
We moved in 2022 and were settled however with so much work on we forgot to stop an analyse every part of our business and its structure. At the end of 2022 even in such a beautiful studio something was missing. Our core values and how we wanted the design market and present & future clients to see Woods & Warner wasn't marrying up.

For the first time in 17 years we stopped and placed ourselves on the job board. Our style and technique have evolved and developed over the years however our brand hadn't. We spent time in deciding where W&W would be in the next ten years. So, if there wasn't enough chaos, we built a new team, launched a website, created a social media presence and informative design journals for all our clients and potential new clients to get an insight into who we are as a company.

We have never taken our clients for granted and pride ourselves on our relationships with them. As we reflect back on 18 years we have serviced and created incredible homely interiors for over 500 clients. It feels very much a privilege to be invited into so many homes and make our clients incredibly overjoyed, what a fabulous industry to feed our creative appetite…here's to another 18!