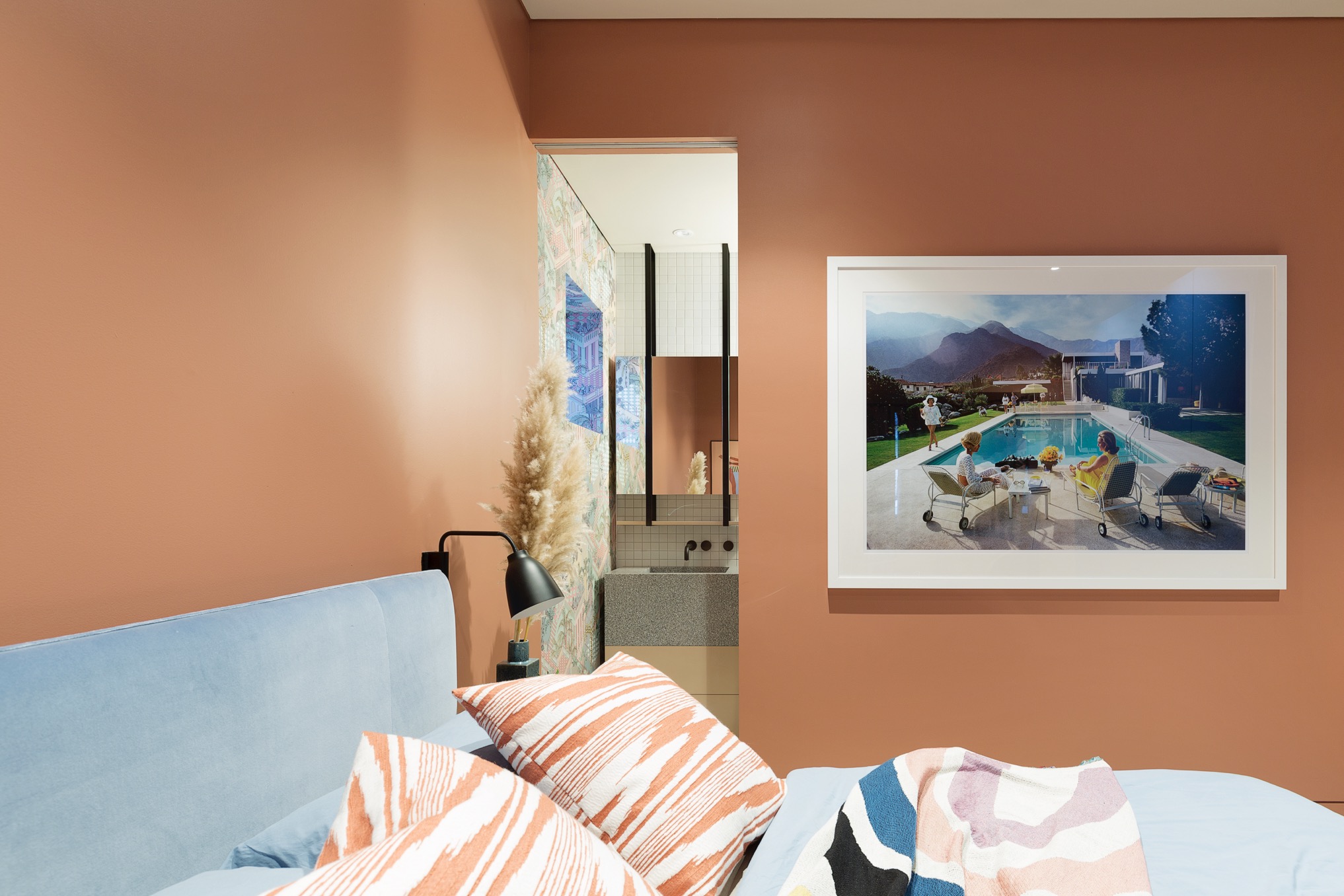 We don't have a favourite colour palette our practice at Woods & Warner is to treat each project with fresh eyes & ensure the client's brief is met rather than a particular colour palette that we push on them.
We certainly keep abreast with styles & trends, it's hard not to when there are so many exciting new collections that come out regularly from our various furniture, lighting & fabric suppliers.
As our projects are varied in style we can only apply certain trends to certain projects. For instance, if we are working on a more traditional home we explore all colour palettes & look for period design rather than what's the latest and greatest.

Colour surrounds us constantly, particularly trips overseas or in our own country. You can be in the desert of Palm Springs and explore options of vibrant colours contrasting against fresh white walls of the architecture or you can be in the Blue Mountains exploring nature and pull a very earthy & subtle palette together. We are very brave with colour, it really empowers a space for us. Our portfolio over the years has developed and whilst each home is unique & features largely a different style there is always a link to braveness with colour.

Often clients will seek our assistance as they can see we will push them to embrace colour. Often I take a gamble with clients….I say trust me on the particular item – whether it's painting a whole room…I tell them if they absolutely cannot stand it I will paint over at no charge…We have never had to paint over a room…clients just need the confidence in your judgement and execution.

Our Cammeray Residence guest bedroom really inspires me & our use of colour. The room was a little compromised in size & naturally was a darker space. The clients brief was to explore an NYC loft / English Style Hotel. The use of a Wine Burgundy colour on all walls and trims layered with patterned cushions with striking hits of citrus yellow was an unusual combination however completely met the brief! Dark colours certainly enclose a space… however, there is a comfortability that we all need sometimes… spaces to curl up & nestle in their beauty.